Professional Installation of hardwood flooring, and tile, as well as finish carpentry, trim, baseboards, etc.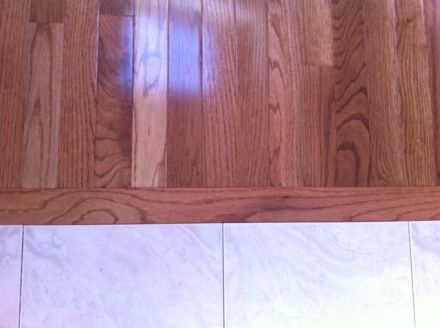 Here is a recent installation where the hardwood meets the tile in a nice even transition.  
---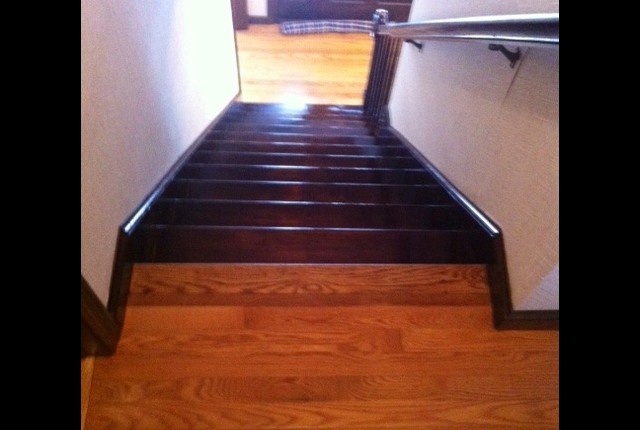 Here I transitioned the new hardwood instalation to the existing steps, refinished and stained stair, re-installed, finished baseboard and refinished railing to match.